About Helen
---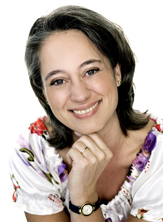 Helen Hansen, editor
DearHelen.com is an independent internet service owned and edited by Denmark's leading parenting and child care expert, Helen Hansen.
Over the years Helen has helped thousands of families through her Danish website,
Netsundhedsplejerske.dk
. She has published books for parents and is frequently cited in newspapers, magazines, radio, and television.
Helen is a trained nurse specialized in child care, breast feeding advisor, and health visitor.
Our Values
We believe that all babies are special and that all parents in all countries only want what is best for their children. We believe that all babies have the right to feel safe and be loved.
The Happiest People on Earth
You might wonder why you should take advice from Helen. After all, she is from Denmark. Well, the Danes are known as "the happiest people on Earth" and wouldn't you want your child to be happy?
In Denmark parents enjoy one year of maternity leave and babies are so safe that they're left outside alone. This might not be the case where you live, but that doesn't mean that you cannot learn a lot by listening to Helen. Here at DearHelen.com we have shared some of Helen's advice - so please look around and judge for yourself ...
See also
Disclaimer
and
Privacy Policy
.
How to contact us
All questions regarding child care and parenting must be sent by use of the form in the
member area
.
DearHelen.com
c/o Netsundhedsplejerske Aps
Gl. Brovej 8
3060 Espergaerde
Denmark
Email: info[a]dearhelen.com
Phone: +45 - 2844 3947